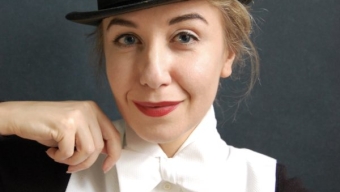 A look at the favourite films competing for the Oscars at the Academy Awards on Sunday: What films will define the end of the decade and set the tone for the future to come?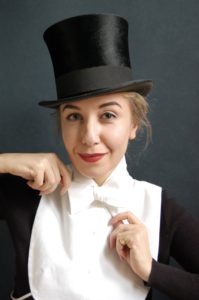 Following Pawlikowski's masterpiece Ida and Cold War, it is wonderful to see that Polish cinema has yet again caught the eye of the Academy this year with Jan Komasa's Corpus Christi. I had the pleasure of attending a screening at POSK Cinema, where no single seat was left empty nor any viewer left unmoved. Another film competing in the International Feature Film category that examines the subjects of impersonation and attempts at escaping social hierarchies, is the South Korean film Parasite.  This film has the unusual distinction (for a film not in the English language) of being nominated in a further 5 categories, including Best Picture and Director. Although my personal favourite, in the former 'foreign film' category, may be Almodóvar's
semi-autobiographical film within a film, Pain and Glory, in which Antonio Banderas delivers a truly great performance; gone is his usual self-assured swagger and, instead, an intimate and moving portrayal emerges of an ageing filmmaker reflecting on his life and lost youth. The Oscar would surely be within his grasp was it not that the category for Best Actor is the most consistently strong this year: Adam Driver in Marriage Story, a raw look at the collateral damage of a life lived in the creative spotlight, Leonardo DiCaprio's portrayal of fading matinee idol Rick Dalton in Tarantino's Once Upon a Time in Hollywood, Jonathan Pryce as Pope Francis, allowing us a peek through the closed doors of the Vatican in The Two Popes – all truly stellar performances, all at the top of their game. However, none of them are more outstanding than Joaquin Phoenix in Joker. It's not enough to be good. Or brilliant even. Truly great performances transcend into a different sphere altogether, and Phoenix's portrayal of the Joker haunts and lingers long after the film has ended. It was not that long ago since the late Heath Ledger personified that very same character – yet here, Phoenix made him unquestionably his very own, to a devastatingly heart-breaking effect. This may finally be the performance for which Phoenix wins the Oscar – an award that he has deserved for some time now.
With a few notable exceptions, I'm rarely fond of modern-day actors impersonating real-life old Hollywood screen icons, so it was a pleasure to see Renée Zellweger deliver such a moving performance in Judy, another film this year that strikes the balance between humour and heartbreak – and is most certainly deserving of the award for Best Actress in a Leading Role.
Brad Pitt's nomination for Best Supporting Role in Once Upon A Time is controversial, since his screen-time is only a few minutes less than his co-star DiCaprio's who is nominated for Leading Actor in the same film. Plus, the film really relies on both actors as a duo. The character is also not a demanding stretch for Pitt by any means. Yet his performance is so wholeheartedly enjoyable that few would begrudge him winning the trophy. However, the real distinction for Best Supporting Role is when an actor manages to carve out a memorable character arc of their own, despite having considerably less screen time – as Margot Robbie does in Bombshell. Robbie herself is also carving out an impressive career in Hollywood, through a broad range of different roles – all with an inner life beyond her obvious beauty.
Florence Pugh, also nominated for Best Supporting Actress, is one of the few highlights in Greta Gerwig's adaptation of Little Women. All period films are a style reflection of the times they are made in – 1960's Cleopatra being a prime example. But rules should only be broken once they are fully understood and, like in a 70's shampoo Ad, the long, ever-flowing hair in Little Women becomes nothing but an unwelcome distraction from most of the performances. As has been noted elsewhere, Sofia Coppola's The Beguiled, which is set during the same time period as Little Women, fared much better; modern yet still an accurate artistic representation of the hairstyles of that period. Admittedly, whilst I have never read Alcott's classic novel, I have found each film adaptation of it – and there has been many – surprisingly irritating. It is strange, as the subject matter is close to my own heart: why can't women, like so many men, choose to spend their lives on the pursuit of artistic endeavours rather than having to fight the constraints of a society that ultimately forces them to aspire to only one thing – marriage. Perhaps what irritates me, is that in the end, Alcott's women all fall in line after all. Or perhaps it is the realisation that not enough has changed since the book was published in 1868.
No woman was nominated for Best Director this year. In fact, since the Academy Awards first began in 1929, only five women have ever been nominated in that category, and only one of them has ever won: Kathryn Bigelow in 2009 for The Hurt Locker. Need I say more?
No film this year has divided critics more than JoJo Rabbit. The times are certainly ripe for a new satire on the subject, and the premise was a good one: the allure of Hitler and Nazi Germany as seen through the imaginary world of a young boy aspiring to prove himself in the Hitler Youth. The subplot of a mother who herself is a far less enthusiastic follower of the Führer, allowing and even encouraging her son's activities – and thereby, albeit only temporarily, protecting her child, was also filled with potential. However, difficult subject matters demand storytelling to rise to the occasion and unfortunately the film misfires; not only lacking in wit and humour, but also mistaking well-trodden and all too familiar tropes for satire.
Another film with many nominations, which failed to resonate with me, is Scorsese's The Irishman. It held no surprises, no revelations and for a film coming in at over three hours, I wanted more than what was on offer. Instead it made me long for now bygone times: the contained gravity of young Pacino's performance in Coppola's The Godfather, or De Niro in Leone's Once Upon a Time in America. Those are films one can return to time and time again. Will any of this year's films stand the test of time? Which film best reflects this past decade – or the decade to come?
Unquestionably, the Oscars for best Cinematography as well as Best Production Design, should go to 1917, Sam Mendes' truly stunning war epic, which follows the fate of two young soldiers through trenches and war-ravaged landscapes – all done in one long seemingly un-edited shot.
The idea itself is not new. A Touch of Evil, Rope, Russian Ark are only a few examples that instantly spring to mind. But the result is nothing short of spectacular. The emotional impact of the film builds impressively and the music by Thomas Newman is, like the film, breath-taking in scope. Only Hildur Guðnadóttir's score for Joker may surpass it for Best Original Score. Perhaps 1917 will even win Mendes the coveted Oscars for both Best Director and Best Film. Perhaps. Perhaps not. In more conventional times it would seem a given but there is a Joker in the pack.
And if there is one common thread running through many of the films this year, successfully executed or not, it lays somewhere in the very fine balance between tragedy and comedy – a place where sometimes, we are no longer able to tell the difference. Perhaps this is the defining feature of our times and the roaring twenties that have only just begun…
Przeczytaj też
Udostępnij
About Author
komentarze (0)