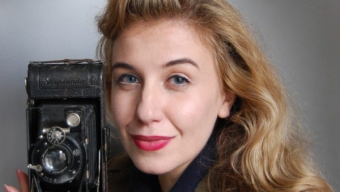 In the lives of emigrants two contradictory views hold true: one is that no matter how far you travel, you can never really escape yourself and therefore, you will always remain you. The other is that changing countries will inevitably also change you.
Paweł Pawlikowski's Cold War is a story of doomed lovers for whom escaping communist Poland proves to be the easy part, as they ins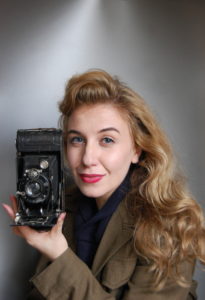 tead struggle to live up to each others' imagined selves, as their personalities, if not hearts, prove incompatible. "They build each other up in absence. But then they meet… and he is a different man in Paris. This happens changing countries – a new place, new friends. You are not as witty… you are a different person." Pawlikowski said, at a discussion following an early screening of the film at the Curzon in Mayfair, which I had the pleasure of attending last year.
Nominated for three Academy Awards: Best Foreign Film, Best Director and Best Cinematography, Cold War, like Pawlikowski's previous Oscar-winning film Ida, is also an intimate, personal story set against a historical background – all seen through the stunning black and white cinematography of Łukasz Żal.
For me, Ida remains the director's unsurpassed masterpiece – with its sparse script and beautifully delicate performances resonating boldly in breath-taking cinematic language, turning the films distinctive black-and-white palette into a remarkable study of grey zones – the place where some of the most interesting things in life happen. In comparison, Cold War is similar in its visual aesthetic, but follows a more traditional story of love. Yet, what a delight it is to see the director follow Ida's success in full, uncompromised, control of his artistic means. Together with Cinematographer Łukasz Żal, Pawlikowski is bringing his own cinematic vision to life once again, at times evoking one of my favourite filmmakers, Andrei Tarkovsky, which in todays' world of soulless algorithm based output feels evermore rare – like the films ending. Just don't mistake it for a tragedy. "The end is a resolution" Pawlikowski says, "It was there from the beginning."
My other favourite film in this year's competition, is aptly named The Favourite –
Nominated for 10 Oscars, amongst them Best Picture and Original Screenplay, the film makes for a refreshingly original take on a period drama. Along with Olivia Colman's Best Actress nomination for her portrayal as Queen Anne, the two screen rivals, played by Rachel Weisz and Emma Stone, are both up for Best Supporting Actress. The film is a true delight, as the three women wage wars against each other in a power struggle of sex, politics and betrayals in the dark castle corridors of 18th Century England – and all this, whilst passing The Bechdel Test* with flying colours…
So, as all the contenders gather this Sunday for the most competitive and prestigious night in the film industry calendar, it's worth remembering that although all is fair in love and war it is wise to be careful of your heart's desires.
*A film with at least two named female characters, speaking to one another, about something besides men.
Marianna Bukowski
Przeczytaj też
Udostępnij
About Author
komentarze (0)