07 kwietnia 2017, 16:24 | Autor: admin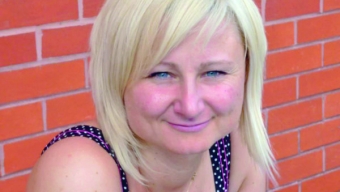 Katarzyna Dejewska is a teaching assistant at a Leeds primary school and a volunteer teacher at the Polish Saturday School in the city. She specialises in Early Years education. She is passionate about working with and supporting the youngest learners, both one-to-one and in a group setting. In an interview with Maria Helena Żukowska she admits that her mission is to help her students develop their Polish language skills and learn more about their Polish heritage.
When did you first come to the UK and what brought you here?
"I first came here in December 2006, just for a month, to research job opportunities, schools for my daughter Natalka (who was seven at the time) and the formalities of renting a flat. I relocated properly in March 2007. And what brought me here? Well, it was my husband! In Poland I was a single, working mum. Everything changed when I met my future husband, Michał, in July 2006. My whole life suddenly turned upside down, and so did Natalka's! Michał told me at the very beginning that he had already bought tickets to go to the south of England, for work purposes. After a few weeks he sort of proposed to me. It was as we were talking about our situation. We thought we needed to do something about it, because otherwise our relationship might not have stood the test of distance. So, in a very short time, we decided to get married – we went to the Register Office on 30 September 2006. That was quick, wasn't it?! We then also decided that I would join Michał in December. My good friend lived in Leeds at the time, so my decision was that I would try a new life in a different country, but here in Leeds, where I have at least one close friend near me. So, as part of our compromise, my husband relocated to Leeds, and I joined him!"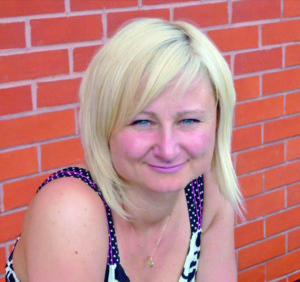 What was the beginning like for you? Did you come across any problems, here in the UK?
"The beginning was very difficult. Fortunately, however, we met many good people along the way (we are still close to some of them today) and so everything somehow worked out fine. After a few months of living with my friend, we went on to rent our own little house. Only my husband worked at the time, as it was hard for me to find a job which I could fit around my daughter's school hours. And, of course, our family could not lend a hand, because we were here, and they were all in Poland. Sometimes, when necessary, my friend and I would swap and share our childcare responsibilities. We tried to help each other as much as we could. It wasn't easy, but somehow we managed."
Could you speak English before you arrived here? How did you find learning the language?
"Although I thought I knew the basics of English, in practice it turned out that I couldn't really speak it properly. This caused a lot of apprehension in me and a fear of living here. So when my daughter Natalka went to school I decided not to waste my time and enrolled on an English language course at a college (free at the time, thanks to the government's support). At college, I met some more wonderful people. One of them continued to support me later on, when I was going through a small crisis, thought I'd had enough and wanted to go back to Poland. I owe a lot to her, and to the other people I met at the college. I don't know if it was luck, or whether something else was at work, but I've had many well-meaning people around me (and fortunately just a tiny number of less well-meaning people). Thanks to this I gradually learned the language, in small steps (and I'm still learning it). So today, I no longer have these language barriers or moments of doubt about whether I'm going to manage."
What's your life in the UK like today?
"I would give my life in the UK an A now! I have two wonderful, healthy children, enough to eat and a roof over my head. Both my husband and I are healthy and able to work. We earn enough to make a living. We have lovely people around us. The only thing that I miss are my family and friends from Poland, but I focus on the positives – there is a direct flight from Leeds Bradford Airport to my home city of Gdańsk! I've volunteered at the Polish Saturday School since 2008. For the first few years I gained experience while helping with the preschool class. Now I teach my own preschool group and I dedicate my whole heart to it. I'm passionate about teaching the children and I love to play with them. This is why, after I was made redundant while pregnant with my son, that I decided that I needed to take some steps towards a teaching career. After he was born, I enrolled on all sorts of courses, including equality and diversity, music therapy and even business and administration! However, the most important one for me was the teaching assistant course, because it's thanks to this one that I can now work at an English school. Although it's not a full-time role yet, I know a time will come for that, too. The most important thing for me is that I like what I do, and I'm gradually getting closer to achieving my aim – while at the same time keeping things interesting. I recently started another teaching course, one level up from the one I completed previously."
How do your children find their English school?
"My daughter was born in Poland and her adventure with English school started in 2007. She didn't know the language at all, but the Catholic school she went to provided plenty of support with that. Thankfully, a child's brain is incredibly receptive, so she got it in a blink of an eye, complete with the Yorkshire accent! Today, Natalka is almost 17 and she goes to college. She's my linguistic guide and I can always count on her when it comes to making corrections in written work. She also went to Polish School, up until she passed her GCSEs. My son Oliver is almost 5. He was born here and he started going to nursery in 2014. He didn't know the language either; the only thing we taught him at the start was how to say in English that he needs to go to the toilet. The beginning was tough, because he was nervous and cried – it was probably the separation from me, but I think it was also partly to do with the language difference. Fortunately, that phase did not last long. His teacher told me recently that Oliver is making great progress and the language barrier seems to be gone. He plays with the other children and speaks English as if it was his first language. It's amazing to see how Oliver can easily switch between Polish and English, as if by a click of a button – it looks so natural and easy!"
What are your plans for the future?
"We don't have any specific plans. We're not thinking of going back to Poland, because our children feel at home here, they have a space of their own here – and so have we. But maybe some time, when we retire? And who knows, maybe we'll be lucky enough to win the lottery and when we're older we'll move, say, to Spain? We'll see what happens, but one needs to live in the here and now – and 'here' means the UK for us at the moment."
How do you find British people?
"So far, I've not met with any prejudice against myself, my family, friends or our nationality. I've heard from others that Polish people can be treated differently, for example at the doctor's, because they're struggling with their English. But I've never experienced anything like this myself – so either British people hide it well, or I've been lucky! The majority of British people I've met are very positive and they say good things about Poles. So it feels normal to live here. Sometimes I'm not sure how honest people are in showing their feelings, but is there really any difference between a British and a Polish person? Maybe there are differences in general mentality – and the British way is definitely the one that I prefer! By this I mean the interactions with people in shops, on the streets, on buses etc. In the UK people smile a lot more than they do in Poland. In Poland, if you try to smile at strangers, the majority of them will look at you as if something is wrong with you! But, thankfully, it's slowly beginning to change."
What do you see as your contribution to the UK?
"I work at a Leeds primary school, where I assist during lunch breaks. On Mondays and Wednesdays, I also help in the Early Years section and Key Stage 1. Sometimes I'm given a group of children to work with; at other times I work on a one-to-one basis. And, on top of that, I help across the school – wherever I'm needed. I'm currently also working towards my Level 3 Teaching Assistant qualification, which will hopefully enable me to get even more involved! My other main contribution is my work at the Polish Community Centre and teaching the children about Poland – our language, our traditions, how our grandparents and greatgrandparents fought so that Poland did not disappear from the maps. Going to our Polish church with my children is also my contribution to my family, so that my children never forget."
IMAGE: Michał Dejewski
***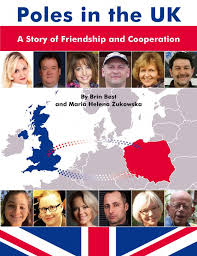 This interview was carried out as part of the 'Poles in the UK' project, and was first published in the book Poles in the UK: A Story of Friendship and Cooperation (by Brin Best & Maria Helena Żukowska, 2016).

For more details see the Poles in the UK Facebook page and www.polesintheuk.net.
Przeczytaj też
Udostępnij
About Author
komentarze (1)