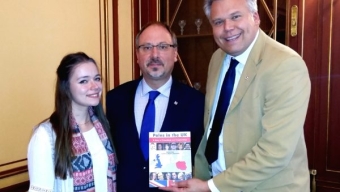 Four years ago I began thinking about Poles in the UK: A Story of Friendship and Cooperation, an idea that would eventually become the first book to document the Polish contribution to the UK over the last 1,000 years. The project grew into a very major undertaking involving the collaboration of over 100 people, and it required thousands of hours' work to get the book into print.
The book (published August 2016) and associated work was successful beyond my wildest imagination, enabling its important messages to be heard by millions of people around the world. With the free e-Book version of Polesin the UK being launched today, this article will highlight some of the milestones of this life-affirming project, and explore what lies ahead.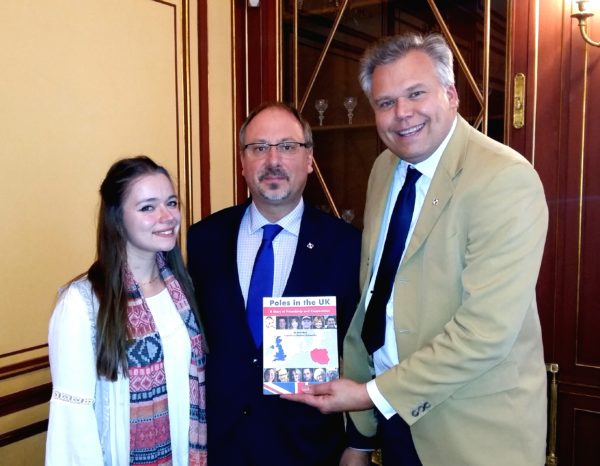 How it all began
Many people wrongly assume I have Polish roots, and began writing Poles in the UK for family or patriotic reasons. Instead, this project has always been about the Polish friends in my life, going back all the way to my childhood in Manchester, when a kind ice-cream man called Mr Kubiak used to visit my street.
Mr Kubiak first sparked my interest in all things Polish, and when several decades later in Yorkshire I made many new Polish friends, I realised that a book had never been written about the contribution of Poles to the UK. A short time later a fascinating interview with a Starbucks barista in Leeds convinced me that this was something I had to put right. Poles in the UK as a fully formed idea was born.
A British-Polish collaboration
The next important step was finding my brilliant co-author Maria Helena Żukowska, who heard about my book and offered to work with me to take it to the next level. I'll always be very proud that the book itself is a fantastic example of British-Polish collaboration, building on our respective strengths to produce something that neither of us could have done alone.
So began a year of intensive work finding and interviewing over 50 people (from age 5 to age 83), working on the history, geography and other chapters which would make up the remainder of the work, and locating a book designer (we were delighted to eventually find an award-winning Polish designer – Luiza Pindral).
At an early stage in the project, with so many people telling us personal stories of their lives, we realised that we needed to make this a charitable venture. So with the help of Anna Collins, a key supporter of the project since being interviewed, we set up The British Polonia Foundation (UK registered charity 1168711). This charity would publish the book and deal with the many administrative aspects of the project, which were growing all the time.
Generous financial help with the publication of the book, and with our associated visits to Polish Saturday Schools, came from the Polonia Aid Foundation Trust. This helped to guarantee the viability of the project.
For myself and the other members of the team this project has, and will always be, charitable in nature. We have not gained any personal income from it and this will always be our position – it is a labour of love.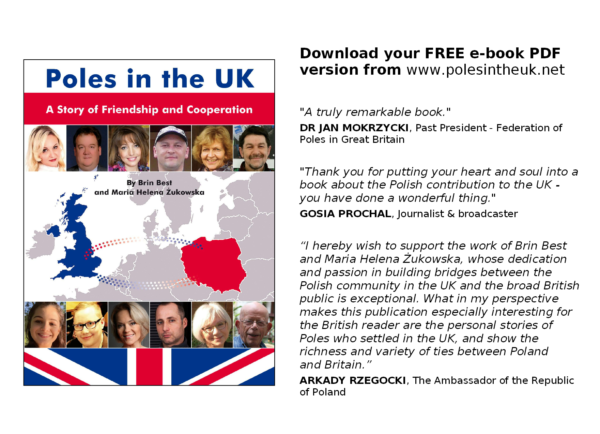 Reaction to the book
We launched our book in August 2016 and were hoping for some media coverage to help bring people's attention to our work and boost sales. Nothing could prepare us, however, for the huge amount of interest in the book – both in the UK and Poland.
Over the course of a few weeks we appeared on the BBC News Channel, TVP Polonia, Radio Poland, Radio Star and in major Polish-language print and online news media in the UK and Poland. Our book also generated much interest in the English-speaking press, and featured on hundreds of Facebook pages across the world.
Thanks to this amazing publicity millions of people around the world heard about our book, and we were able to use this platform to communicate, across many countries, important messages about the Polish contribution to the UK.
Maria and I were very honoured to be invited to meet the Polish Ambassador at the Embassy in London. Later, we received a wonderful letter of support from Ambassador Rzegocki, which highlighted our 'exceptional dedication' to the project. This was followed by a letter of thanks from Prime Minister Theresa May, after we sent her a copy of the book as Christmas reading!
The e-Book is launched
Poles in the UK sold out four months after it was published, and the authors and publisher decided to launch a free e-Book version to allow as many people as possible to enjoy the publication. That e-Book launches today in PDF form, and we invite you to download it and share it with your family, friends, neighbours and work colleagues. We're aiming for 100,000 downloads worldwide over the coming next year.
Education work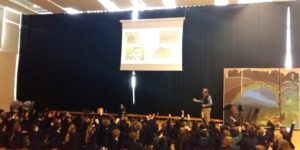 My twenty-year career in schools has taught me the importance of education in opening minds and challenging stereotypes. For this reason I have begun a series of visits to British schools to talk to children and young people about the important themes in Poles in the UK. The pupils I've met are proving to be fascinated by Poland, its cities, physical features and wildlife, and of course the Polish people who form part of their communities. This work is building on visits we have made to Polish schools, both in the UK and in Poland, and will be boosted further when we publish a Teachers' Pack later this year.
Looking to the future
I will be carrying on my work to document the social history of Poles in the UK through additional interviews, many of which will be published in my new series of articles for Tydzien Polski. The website www.polesintheuk.net will become the permanent archive for the project, and we have lodged key materials with the British Library and other regional archives.
I'm often asked what I've found most rewarding about working on the Poles in the UK project. While I've learnt a huge amount about Poland, Polish history and Polish people, what stands out for me are the many wonderful Polish friends I've made through this project. I now have a deep connection to Poland and Polish culture – and this has been hugely enriching for me.
Poles in the UK may have begun as an exercise of the mind, but it soon became an endeavour of the heart. And I know, four years after this wonderful project began, that Poland will always be in my heart.
***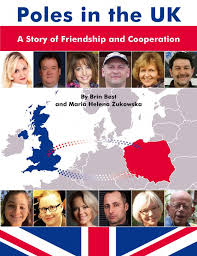 More information:
The free e-Book version of Poles in the UK can be downloaded from www.polesintheuk.net. You can keep up to date with all the key developments with the project by visiting the Facebook page Poles in the UK.
Przeczytaj też
Udostępnij
About Author
komentarze (0)