16 marca 2017, 09:01 | Autor: admin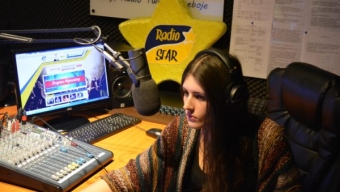 "I regret that lack of time prevents me from doing more – because there are a lot of things and a lot of great people in the UK that deserve to be introduced to the public", says journalist Gosia Prochal in an interview with Brin Best.
Your career in journalism started early. How did you get your first break in the industry?
"I was always interested in writing and was curious about the world. The first article I wrote was about Theresa Pawlowska, who survived being deported from Poland to Siberia, and visited my school in Racibórz, southern Poland . The stories of people who are living witnesses to history are very important, so I decided to write her memories down. This text was published in a local newspaper (Nowiny Raciborskie) and I started to write for them from then onwards, when I was about seventeen years old. Although I was also studying at Music School and performing with the Polish band MIRAŻ at this time, I realised journalism was what I wanted to do in the future.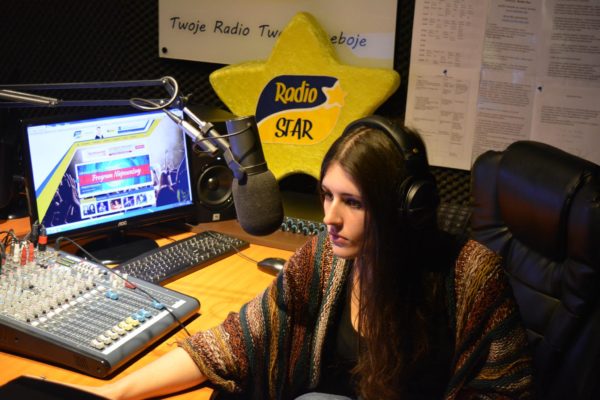 Before I started university in Kraków, I approached the Dziennik Polski newspaper in the city to ask about the possibility of working for them. They agreed and I soon started writing for them regularly. I had the chance to write a lot of interesting reports on social issues, and conducted numerous interviews with interesting people from various countries and cultures. Later, I remember telling the editor-in-chief at Dziennik Polski that I was going on a hitchhiking trip from Kraków to Africa. He told me to experience as much as I can because travel broadens the mind."
When did you first move to the UK? How easy did you find it to settle into life here?
"I decided to take a year off from my studies in Poland, and I hadn't imagined it would allow me to develop my journalistic career. Fortunately however, I was offered a job at the Polish Radio Star Station in Peterborough. I made my final decision to accept this role after a meeting with the programming director – the experienced Polish radio presenter Marcin Marchelski. I thought that working at a Polish radio station in the UK would be an interesting challenge and a new experience. I also decided to continue the studies I started in Poland, and was accepted at the University Centre Peterborough.
When I arrived in the UK, I would never have believed that the country would vote to leave the EU. Right from the beginning, British people have always been very friendly to me. I feel journalists should put even more effort into providing reliable information at this difficult time, and it makes me feel I'm in the right place at the right time."
You're involved in many different types of journalistic work. How do they fit together?
"I'm glad to work in the media industry in Britain, as I can see the great initiatives that are being organized by Poles who live here. As a presenter at Radio Star, I've had numerous opportunities to speak with fantastic, creative people who are working very hard for the good of the Polish community.
As well as providing support for Polish initiatives, the radio station aims to be where important things are happening. We were in London when the Polish President met with Poles living here, in number 10 Downing Street when Polish Prime Minister Beata Szydlo met with Theresa May, and in Harlow following the tragic death of a Pole there.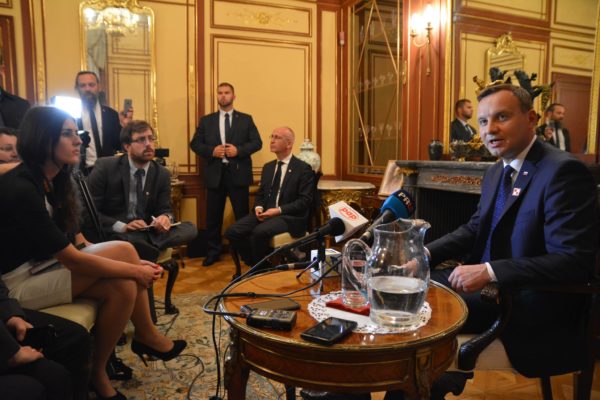 To complement our informative mission, we organize concerts featuring the most popular Polish bands, including Lady Pank, who will visit Peterborough and Hull in May. I often have the opportunity to interview prominent Polish musicians on air, as they value keeping in touch with the Polish community abroad.
In addition to my work at Radio Star, I also regularly collaborate with the British media on issues relating to immigration. I have had the pleasure of working with the BBC, Channel 4, ITV and The Times newspaper. It's very important to me that the British media cover Polish issues, because we are part of society here. I also still write articles for Dziennik Polski newspaper in Poland on major issues."
You were involved in high profile reporting for BBC Look East in Harlow following the death of Arkadiusz Jozwik. What was this experience like?
"We did a series of in-depth news reports looking at the issues that were raised after this tragic event. I really wanted to show objectively what happened in Harlow, and to report the reactions of the Polish community. Arkadiusz's mother and brother played a crucial role in making people realize that we can't ignore this story. Their comments had enormous power, and although it wasn't easy for them they agreed to speak to us, displaying great courage. I stay in contact with the family to this day and have been very touched by this case. If you don't get involved in the topic, there's no point covering it."
You have a passion for covering stories about Polish-British cooperation. Why are these stories important to you?
"Because they show us that there's more that unites us than divides us. Over the years our history has intertwined on various occasions, which you beautifully describe in your book Poles in the UK: A Story of Friendship and Cooperation. I was impressed that you, a British person, went to so much trouble to explore our shared history and write a book about it.
Polish-British cooperation in the past and today is definitely something upon which we can build good future relations between our two nations. This is also facilitated by the positive image of Poles and spreading the word about their contributions to life in the UK. I'm very glad that despite the vote to leave the EU, events that strengthen our relations are still taking place."
People who know your work often say that you put your heart into your role as a journalist. Do you recognise this characterisation of you?
"If I decide to cover a topic, I put my whole heart into it because I love what I do and I respect the commitment of the people who are the central figures in the story. I regret that lack of time prevents me from doing more – because there are a lot of things and a lot of great people in the UK that deserve to be introduced to the public. Every person is a 'walking story'."
In what ways do you think you have made a positive contribution to the UK?
"I try to make a positive contribution to the UK through my journalistic work. I believe no matter what work we do, it's important to give it our best. It is in this way that almost a million Poles in Britain prove their contribution to life in the UK every day."
***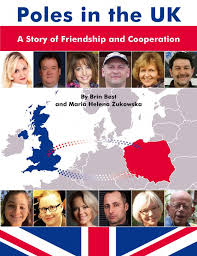 This interview was carried out as part of the 'Poles in the UK' project, and is linked to the book Poles in the UK: A Story of Friendship and Cooperation (by Brin Best & Maria Helena Żukowska, 2016).
For more details see the Poles in the UK Facebook page and www.polesintheuk.net.
Przeczytaj też
Udostępnij
About Author
komentarze (0)